For more than 30 years, Activision has been changing the way people play. They own one of the largest portfolios of recognized brands in the world. Founded in 1979 as the first independent video game software developer and distributor, the company launched a series of multi-million unit selling titles in the early 1980s for the Atari 2600 including Pitfall, Kaboom! and River Raid. Today, the company is a leading worldwide developer, publisher and distributor of interactive entertainment and leisure products for various consoles, handheld platforms and the PC. They operate in more than 15 countries including in the U.S., Canada, Brazil, Mexico, the United Kingdom, France, Germany, Ireland, Italy, Sweden, Spain, Denmark, the Netherlands, Australia, Singapore, mainland China, Hong Kong and the region of Taiwan.
Gearbox Software is more than an independent developer, is a family of talented, inventive and passionate individuals who work for an award-winning company near Dallas, Texas. Founded in 1999 by game industry veterans and led to this day by its founding developers, Gearbox Software has distinguished itself as one of the most respected and recognized independent video game makers in the world. Some of their games include six titles in the Half-Life series, Borderlands, Duke Nukem and Battleborn.
As one of the leading interactive entertainment companies, SEGA cultivates creative talent worldwide with offices in America, Japan and London, England. They are responsible for award-winning titles and iconic franchises such as Football Manager™, Aliens™, and famous Sonic's games as Sonic Jump™ and Sonic Dash™. SEGA recently completed an acquisition of Canada based Relic Entertainment Studio, famed for "Warhammer 40k Dawn of War" and "Company of Heroes".


Rising Star Games is a video games publisher with a long standing history of bringing a diverse range of titles to market across all key platforms. Their portfolio of over 130 video games includes widely recognized brands such as Beyblade, Akai Katana, Under Defeat and cult titles such as Deadly Premonition. Founded in 2004, Rising Star Games are recognized for engaging with our supportive community and bringing unique titles to a larger Western audience. We continue to explore the best ways to get the greatest games into the hands of players everywhere.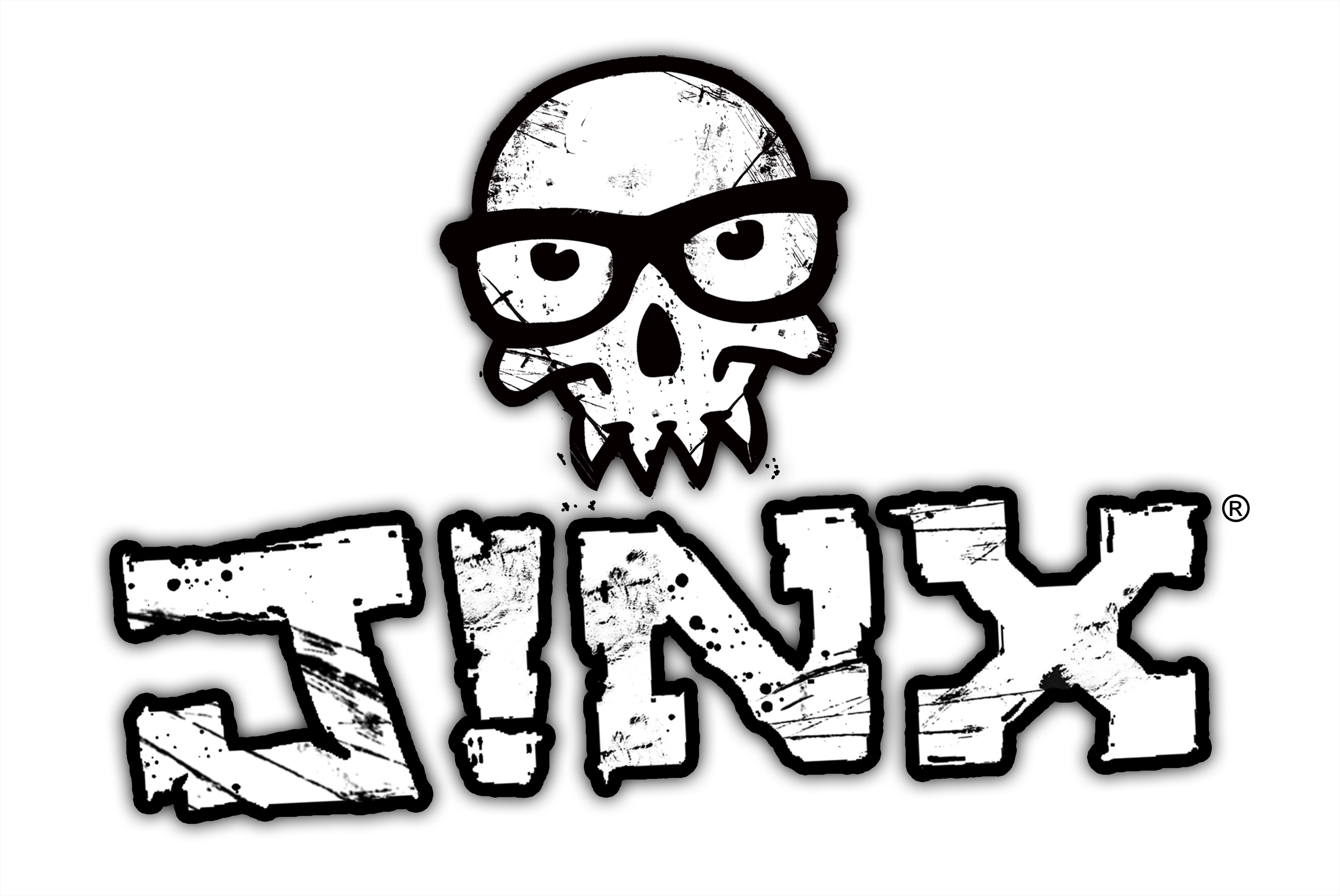 Based in San Diego, California, J!NX was started as a home business in 1999 by two web developers: Sean Gailey and Tim Norris. The company produced T-shirts designed by Gailey. The enterprise doubled in size in the first year, and in 2003 they partnered with Jason Kraus and decided to work full-time, using video game themes for the majority of their pieces.
Jinx has worked with video game and other media companies through licensing deals to produce official product lines, including Blizzard Entertainment, Minecraft, Overwatch, The Witcher and Star Wars: The Old Republic, among many others.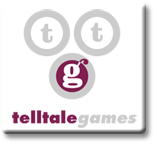 Telltale Games is a leading independent developer and publisher of games for every major gaming platform and is the pioneer of the episodic delivery of digital gaming content. By developing games as series and successfully releasing on a schedule, they create longer consumer engagement than traditional games for each release. Founded in 2004 by games industry veterans with decades of experience, Telltale has quickly become an industry leader, establishing the model for successful episodic game creation and digital publishing. Telltale has sold more than 5 million episodes since 2005. Telltale's reputation for quality has been established across more than 25 published releases, winning numerous awards including, "Adventure Game of the Year" accolades from publications such as IGN, PC Gamer, GameSpy, and Adventure Gamers. Telltale has also been recognized by mainstream outlets ranging from USA Today, to The New York Times and Variety. Telltale is a fully licensed third party publisher on Xbox 360®, PlayStation®3, and Wii and also publishes games on the PC, Mac, and Apple iOS platforms.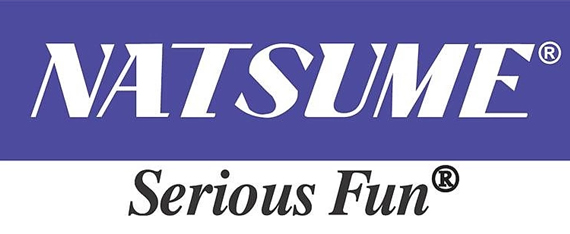 Natsume started publishing interactive games in 1990 in Burlingame, California. Currently, they develop and publish games for Nintendo 3DS, Nintendo Wii U, Playstation 3, Playstation Portable, Playstation Vita, Playstation Network, iPhone and Android. Most popular titles include Harvest Moon, a unique, family-friendly lifestyle simulation, and Reel Fishing, one of the best-selling and longest-running fishing series. They are committed to "Make Everyone Happy" with exciting interactive entertainment software.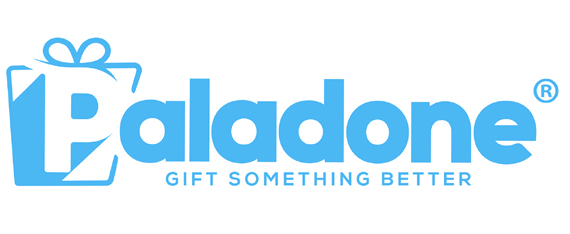 Paladone began life in 1994 as a small novelty gift company. They now deliver trend-based, innovative, beautifully designed and packaged gifts and merchandise to over 80 countries. Paladone has over 800 products in our catalog, worldwide distribution and offer both officially licensed and non-licensed ranges and products.


U&I (Unsigned & Independent) Entertainment is based in Minneapolis, MN and provides sales, operations and distributions services throughout North America to developers and publishers of interactive entertainment. They cover approximately 75 percent of all retail outlets in the United States including Wall-Mart, Game Stop, Best Buy, and Target.


ShareMind Media is a digitally native, full service marketing, PR and digital sales agency with offices in San Francisco, Sao Paulo and Mexico City, specializing in mobile, social, emerging media and brand experiences. They have worked with well-known brands such as The Elder Scrolls, Fallout 4, Telltale Games' Walking Dead, Game of Thrones and Minecraft Story Mode; Rock Band 4, Tritton and many others.



The mission at PowerA is to amplify your experience with the world's best technologies through reliable, high quality and innovative accessories for video games and mobile devices. We partner with some of the most popular consumer electronics companies in the world, including Nintendo of America Inc., Sony Computer Entertainment America LLC, Microsoft and Apple. Committed to producing the safest products possible, we carefully monitor product development and quality assurance to exceed the testing requirements of our licensors. You can shop PowerA products at major retailers in North America, Europe, Australia, and Latin America, and right here at PowerA.com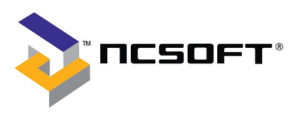 Established in 1997, NCSOFT Corporation has quickly become the world's premier publisher and developer of massively multiplayer online (MMO) games with offices in Korea, Taiwan, China, Japan, Thailand, the United Kingdom, and the United States. NCSOFT is one of only a few publishers worldwide with the expertise, the talent, and the infrastructure to successfully support multiple MMO games globally.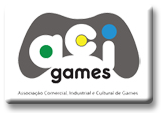 ACIGAMES (Associação Comercial, Industrial e Cultural de Games) is an association established to represent and regulate the industry and trade of electronic games and encourage culturally the area of games in Brazil.
Click Here to learn about our Previous Partners