David Gershik has been a leader in promoting business opportunities in Latin America for more than a decade. David established brands like Grand Theft Auto, Telltale Games' The Walking Dead, Bethesda's Wolfenstein and many others into Latin American markets. After starting his career with LucasArts, he moved on to assist the startup Gathering of Developers before their acquisition by Take 2 Interactive. During his 12 years at Take 2, David managed the sales of more than $4 billion dollars in console and PC games including some of the most successful video game franchises of all time as the company expanded from $36 million in revenue in the Americas to more than $700 million. David also extended Take 2's North American business by doubling their business in Canada and extending their sales presence into Latin America. Despite challenging economic headwinds, David left Take 2 in 2011 to start up 1080partners to help businesses extend their brands into Latin America.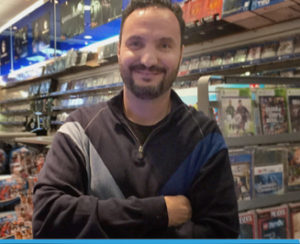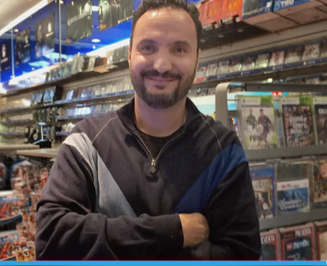 Carlos Berumen began his career in games in 2002 as VP of Sales at Gamexpress, Mexico's largest distributor. In 2003, Carlos opened 35 new specialty retail stores across Mexico- becoming one of the largest specialty gaming retailers in Latin America. A few years later, he led the company's expansion outside of Mexico into Chile and Brazil. In 2010, Carlos recorded record distribution sales and profit on $140 million in revenue. Carlos started up operations in Miami, Colombia and Panama in 2012 to expand Gamexpress' sales into Latin America- adding revenue of $25 million after just one year. Having attended Mexico's prestigious PanAmerican Institute for High Business Direction, Carlos comes to 1080partners with the experience and relationships to make an immediate impact on your business in Latin America. Carlos will be managing digital and mobile sales and marketing, as well as leading efforts to improve the sales of our accessories and consumer electronics lines outside of Brazil and Mexico.
Paola Blanco has 16 years of experience in operations, customer care and in end-to-end supply chain procedures. Her areas of expertise and strengths include resource planning & fulfillment and order management. Before joining 1080partners, Paola worked for a decade in Telco and IT Industries, including Nortel, Alcatel-Lucent and Televisa.Previously, Paola worked with publishers such as Take 2, Square , Activision, THQ and LucasArts managing their operations, sales administration and various marketing projects. Fluent in Spanish, Portuguese and English, Paola efficiently manages 1080partners' business in Mexico.
Moacyr Alves is the hardest working man in the interactive entertainment industry in Brazil! Moacyr has worked tirelessly to advance the commercial potential of games and accessories in Brazil for more than 5 years as the founder of ACIGAMES (Association for Commerce and Industry for Videogames for Brazil) and as the Chairman of the Audio Visual Committee for the Ministry of Culture in Brasilia. Moacyr developed the idea for "Jogo Justo" (Fair Play) that created an alternative selling season for video games while drawing attention to the need to reduce the high taxes for games in Brazil and was also involved in the creation of Brazil's "Brazilian Game Day" known as "Black Friday for Games".
Eloina Carreon has worked for more than 20 years as a strategic planner, buyer and director with some of the largest retailers in Mexico such as Liverpool, Coppel and Soriana, among others. While at retail, Eloina worked in categories as diverse as holiday celebration, stationary, toys and videogames. As the toy buyer, she increased Soriana's market share by more than 5 share points in just her first year in the category. Eloina expertly manages the 1080partners portfolio for Mexico.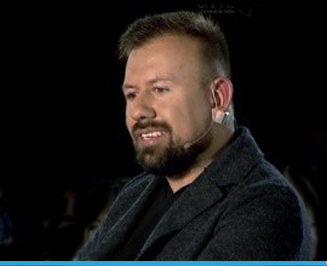 Alejandro McKelligan has more than 10 years experience in Latin America sales in the consumer electronics, entertainment, and videogame industries. He started in videogame distribution in 2011 as a key account manager for Gamexpress, Mexico's largest distributor and has worked as sales manager for companies such as Garmin and Mattel. Currently, Alex is also involved as a partner in a Virtual Reality startup, with knowledge of the latest trends and technologies in entertainment and media. Alejandro is managing the digital sales channels in Mexico and international distribution in ROLA.