We have previously worked closely with these partners:
Headquartered just north of Washington, D.C., with offices in North America, Europe and Asia, ZeniMax Media is a video game publisher, managed by an experienced group of executives, which has assembled a strong creative team of world-class game developers, graphic artists and designers, sound engineers, producers and programmers to create and sell premium video game titles to a growing worldwide market. ZeniMax creates and publishes original interactive entertainment content for consoles, the PC, and handheld/wireless devices. Its Bethesda Softworks division, founded in 1986 in the early days of the industry, has a long history of success as a publisher of award-winning video games. In addition, the ZeniMax group includes some of the most acclaimed development studios in the world. The Company's growing library of intellectual properties includes such major franchises as The Elder Scrolls, Fallout, Dishonored, DOOM, QUAKE, Wolfenstein, Enemy Territory, and RAGE.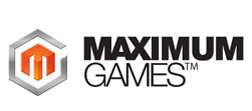 Maximum Games is a full service publisher of entertainment software around the world. They deliver premier, cross-generational console and digital titles that span the genre spectrum – from action, sports, and FPS to family-friendly puzzle games, mysteries, and arcade games.


Based in Plano, Texas, Robot Entertainment is a world-class independent game development studio owned and operated by many of the founders of Ensemble Studios. With a team that has proven experience and expertise in creating games that appeal to massive audiences, Robot Entertainment is focused on titles that set new standards for their respective genres as well as groundbreaking original Intellectual Properties. Their output includes the Age of Empires series and Halo Wars for Xbox 360. They just develop the Orcs Must Die™ and are currently in developing on two other unannounced titles.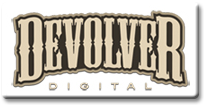 Devolver Digital provides fine digital entertainment wares from independent artists worldwide. Compact and powerful, Devolver team has industry veterans and pioneers that possess the knowledge, resources, and passion to turn projects of all sizes into a smashing success. Whether the project needs help from the initial concept phase or whether it just needs a good kick in the pants on it's way out the door, Devolver is here to help. They encourage all artists and fans to support independent artists worldwide by seeking them out, spreading the word about things that are good, and paying a fair price for their product as directly as possible. Because it matters.